The street rod…"All Couped Up"
<![if !vml]>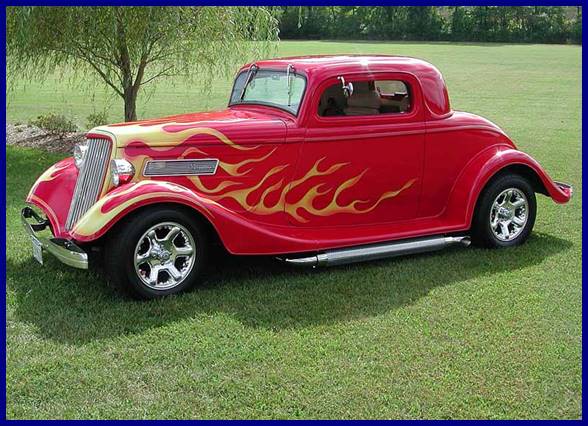 <![endif]>
**************************
1934 Ford Three Window Coupe- Classic Motor Carriage made around 1990
Ford V8 power…289 CI Mustang bored .030" 0ver
Edelbrock Performer 600CFM carb
COMP XE-268h Cam
Edelbrock Performer Endurashine intake manifold
KB Pistons
Gear drive timing setup
C-4 Automatic transmission
B&M Z-Gate shifter
Centerline 15" wheels
Speedway 60" side exhausts
Electrically actuated door openers, locks and trunk
Heat and A/C, Electric wipers
'39 Ford style LED taillights
Mirrored stainless steel firewall and under-hood lining
We purchased the car in June 2007 from the huge car show in Harrington Delaware after two days of looking. There were approximately 2,000 cars on display, some for sale, some for auction, and most just for showing. The car was built by a guy on the Eastern Shore of Maryland where I live but sold to a guy in Belair MD, north of Baltimore. He owned the car for about two years and decided to sell it. It turns out the original builder was in the same classic car club I joined and lives about 20 miles from my house. It's certainly a small world. The first cruise-in I attended in July 2007 I was surprised to hear all these people saying "That's Eddie's car". It's definitely a trophy winner. People love it and so do we. Here's what it looked like in the parking lot when I bought it, CB antenna, eyebrow shades over the headlights, side mirrors you couldn't see out of, an ugly hood lift system…:
<![if !vml]>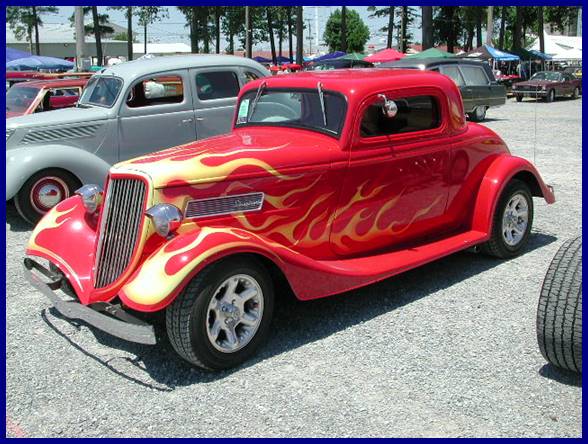 <![endif]>
Here's the interior:
<![if !vml]>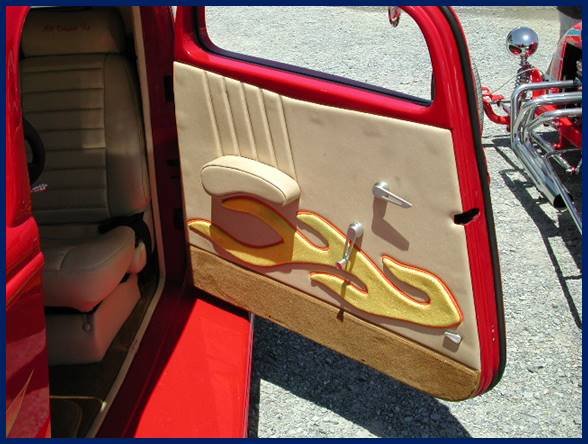 <![endif]>
and here:
<![if !vml]>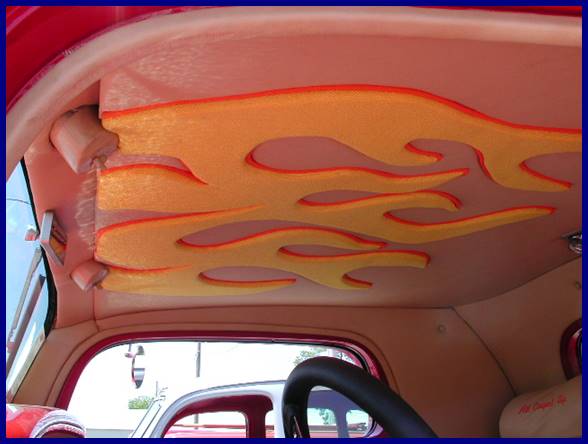 <![endif]>
Flames on the outside and flames on the inside. It's even got the same flames in the trunk!
Since buying it, I've added the electric door locks, changed the carburetor and intake manifold, replaced the electric cooling fan and thermostat to help keep it cool, installed the side pipe system, installed red shoulder harnesses to replace the simple seat belts that came in it and removed the "eyebrows" over the headlights and the CB antenna. We're getting it repainted in December 2008 since it's got a number of small chips in the paint and stress cracks in the fiberglass that detract from the show quality image. In addition at the time there was a copycat car near our area that was done by the same shop that did this car and they almost passed as twins. We really needed to make ours different so we undertook a rebuild. It's a "driver" as opposed to a "trailer queen" but still you want it to look perfect.
Little did I realize…..the rebuild…..this was painful….
<![if !vml]>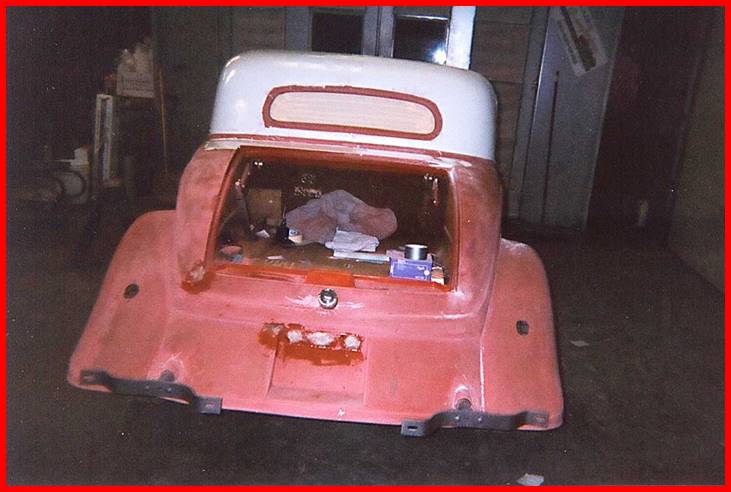 <![endif]> <![if !vml]>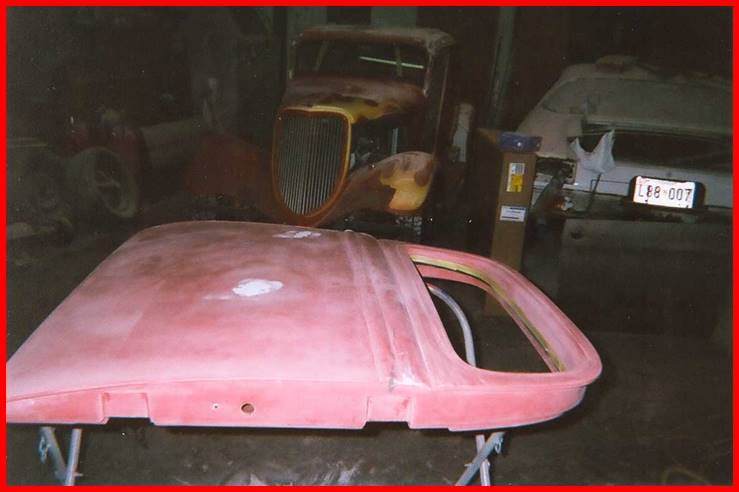 <![endif]>
<![if !vml]>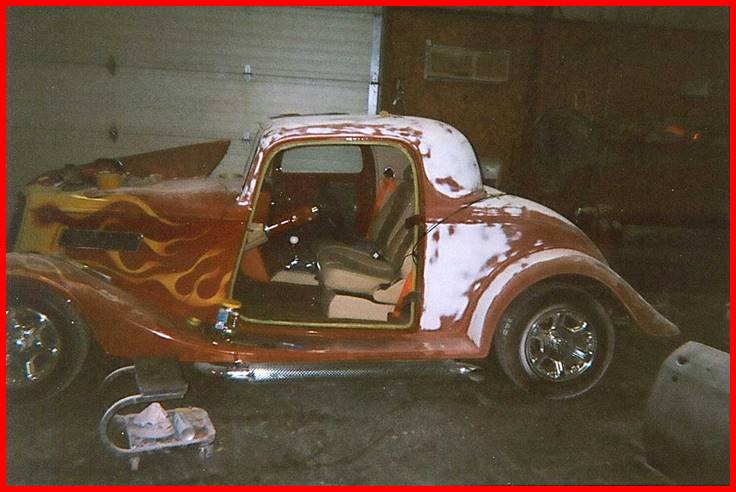 <![endif]> <![if !vml]>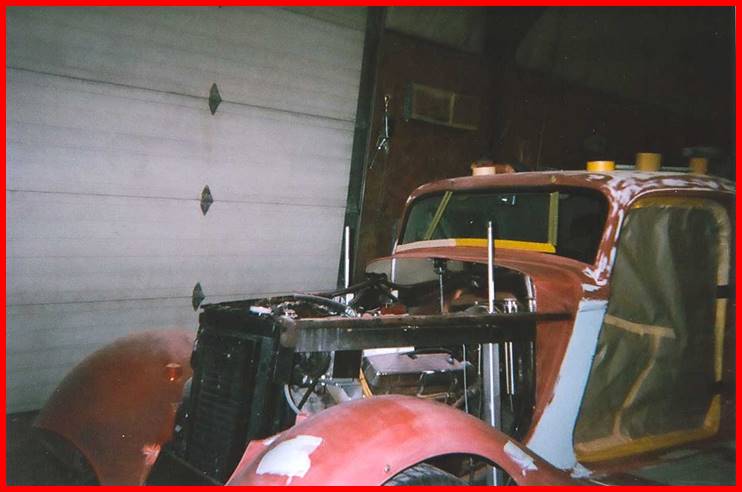 <![endif]>
<![if !vml]>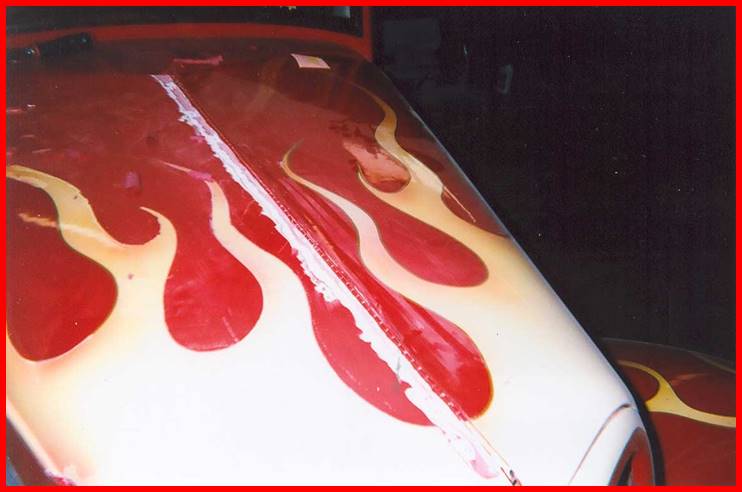 <![endif]> <![if !vml]>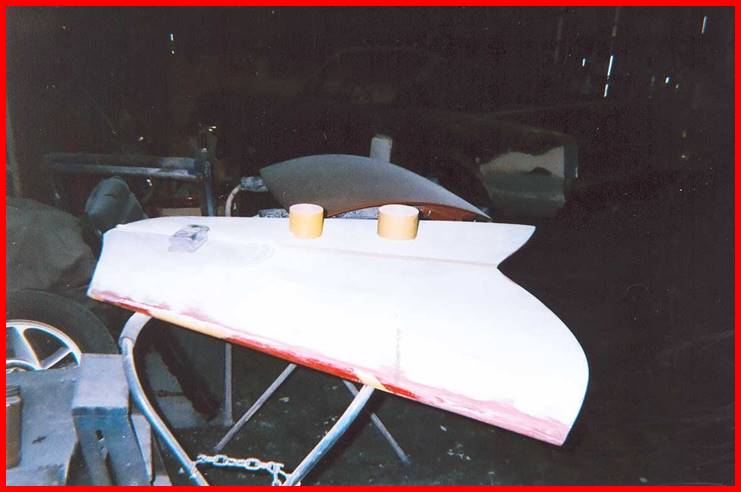 <![endif]>
<![if !vml]>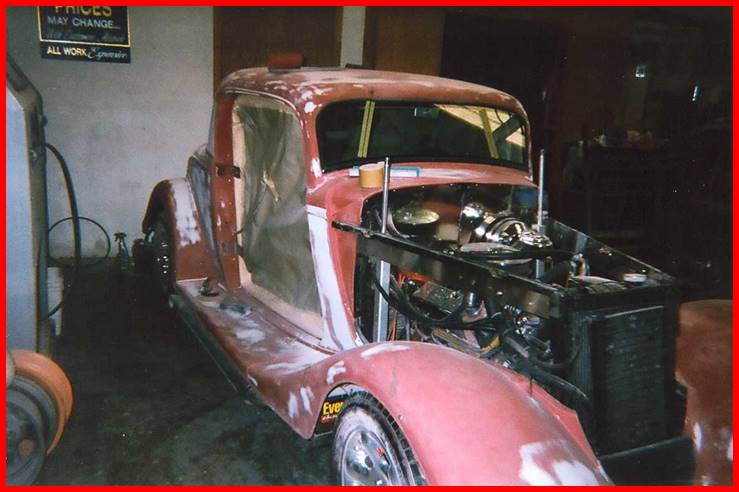 <![endif]> <![if !vml]>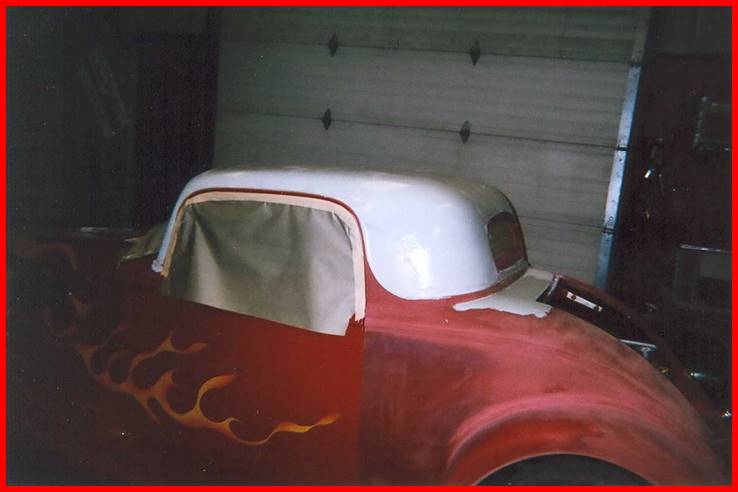 <![endif]>
But then…….
<![if !vml]>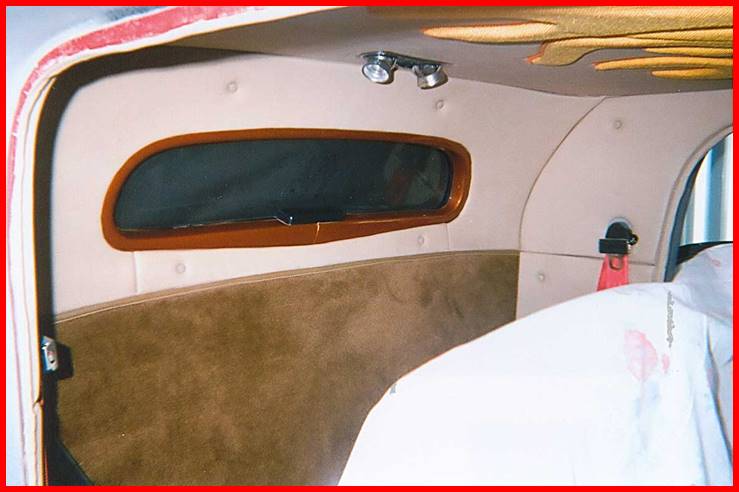 <![endif]> <![if !vml]>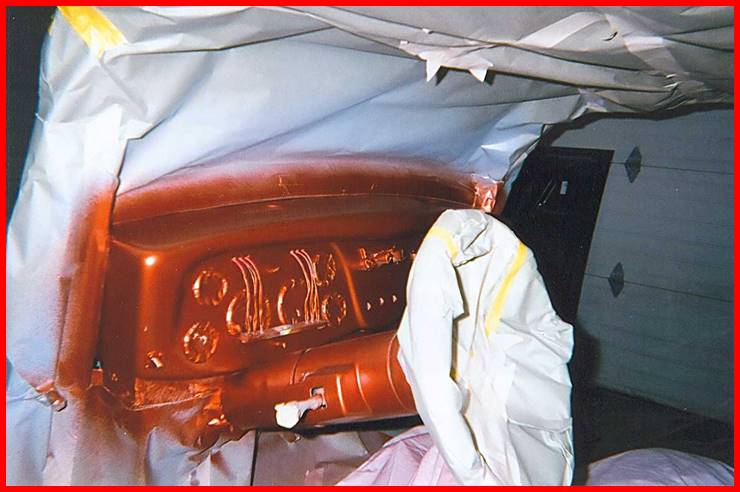 <![endif]>
<![if !vml]>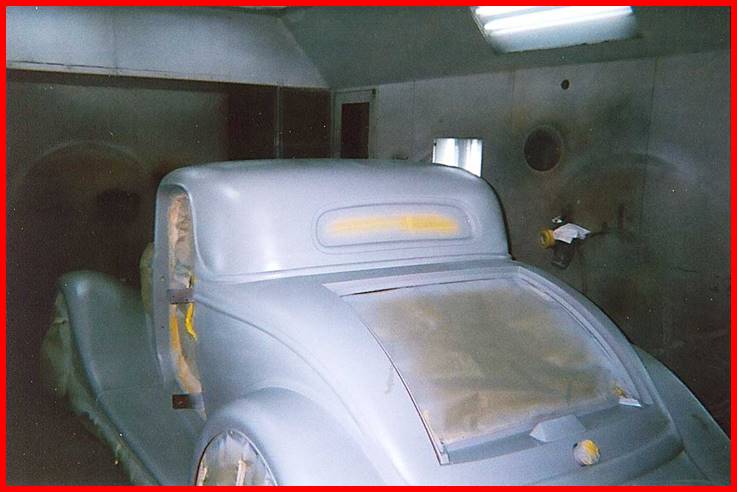 <![endif]> <![if !vml]>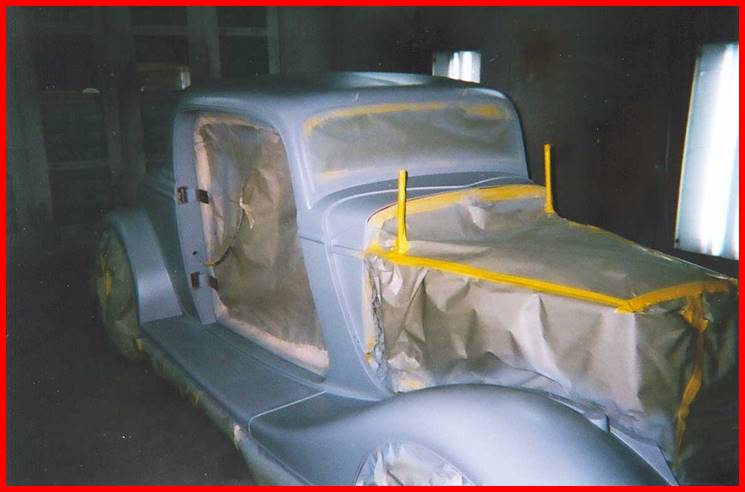 <![endif]>
<![if !vml]>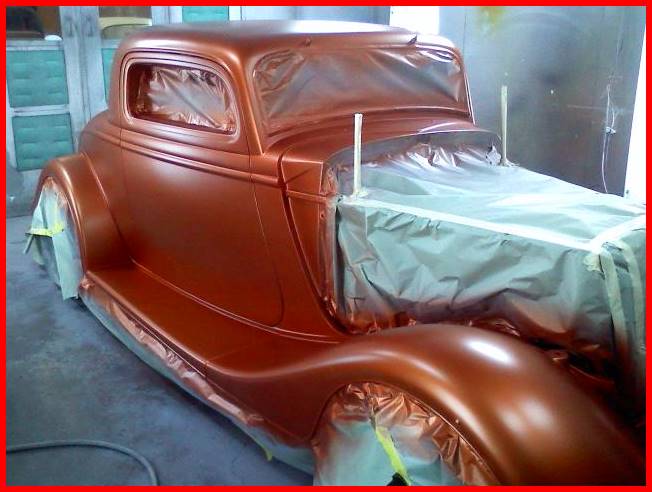 <![endif]> <![if !vml]>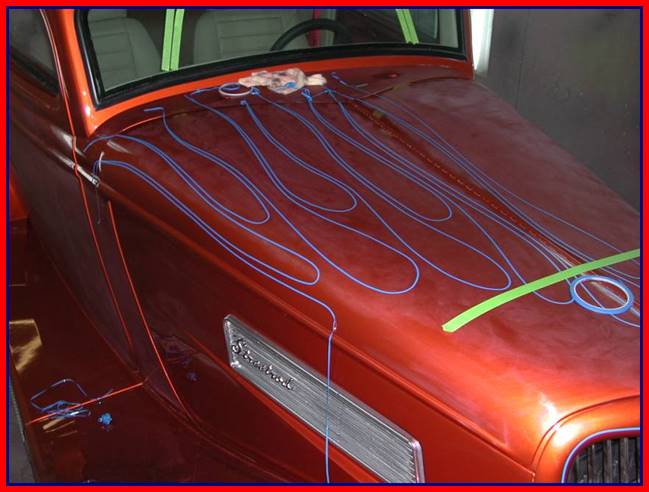 <![endif]>
<![if !vml]>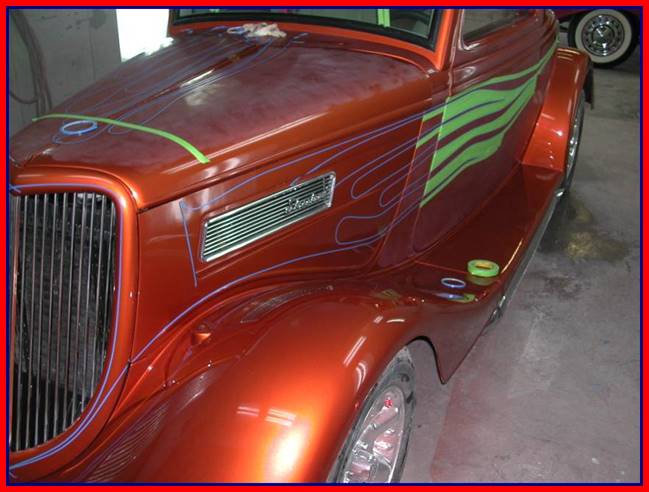 <![endif]> <![if !vml]>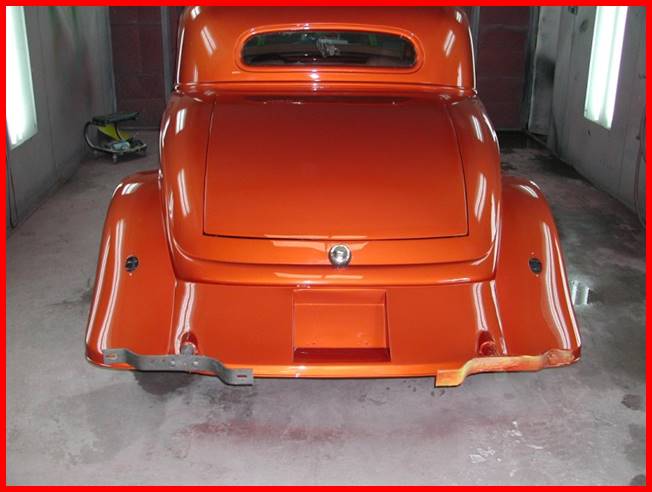 <![endif]>
<![if !vml]>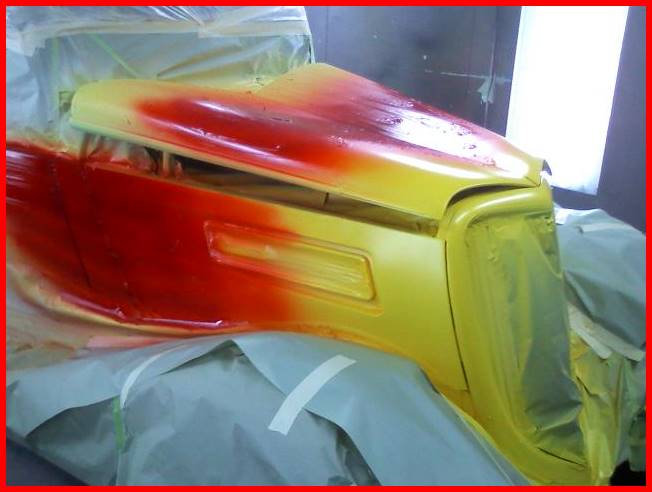 <![endif]> <![if !vml]>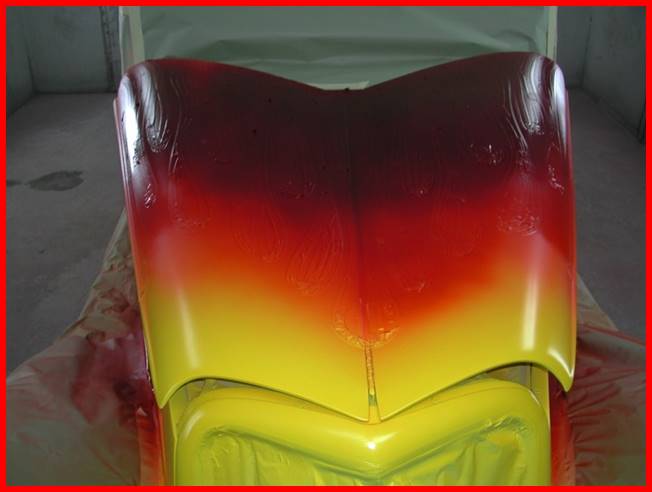 <![endif]>
<![if !vml]>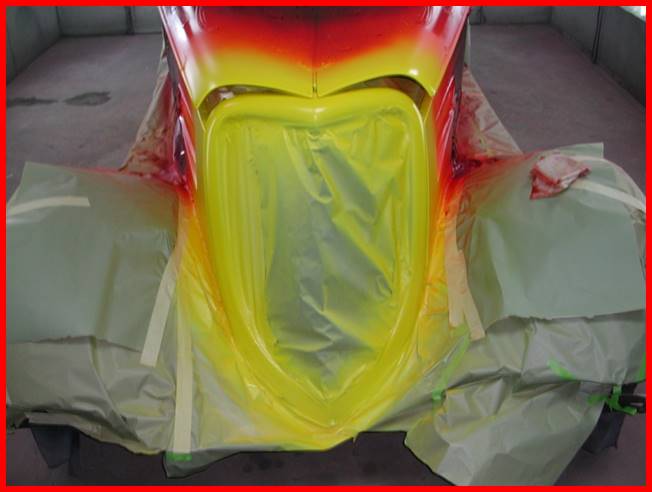 <![endif]> <![if !vml]>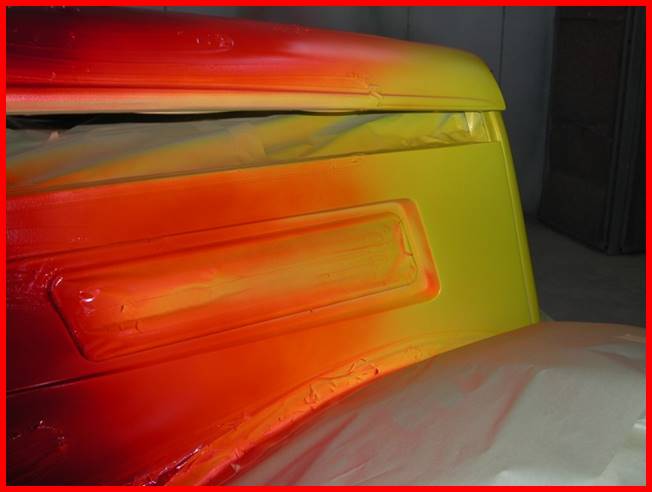 <![endif]>
<![if !vml]>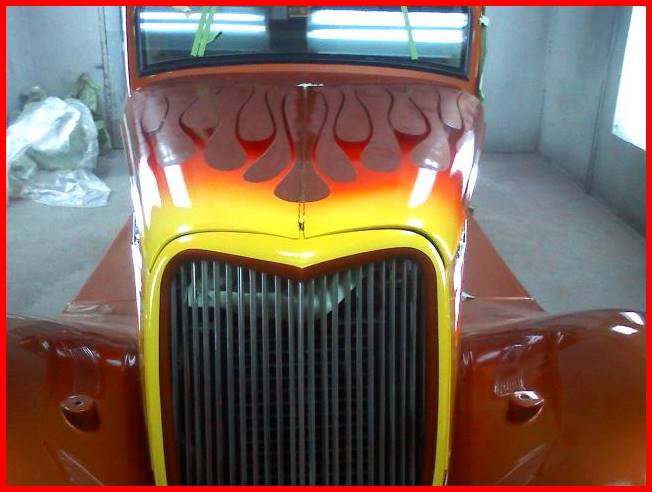 <![endif]> <![if !vml]>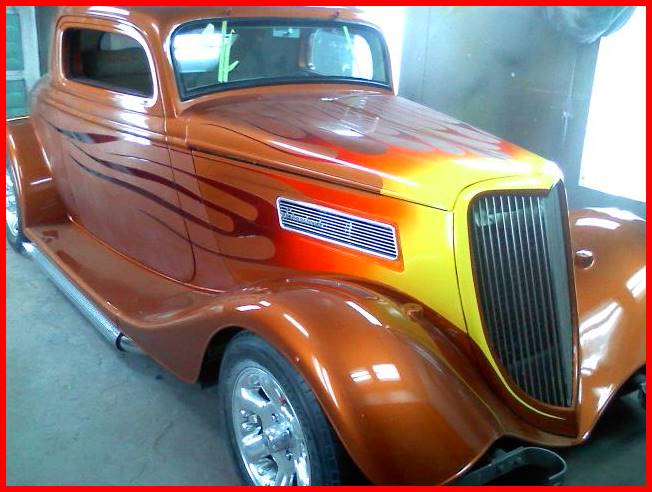 <![endif]>
<![if !vml]>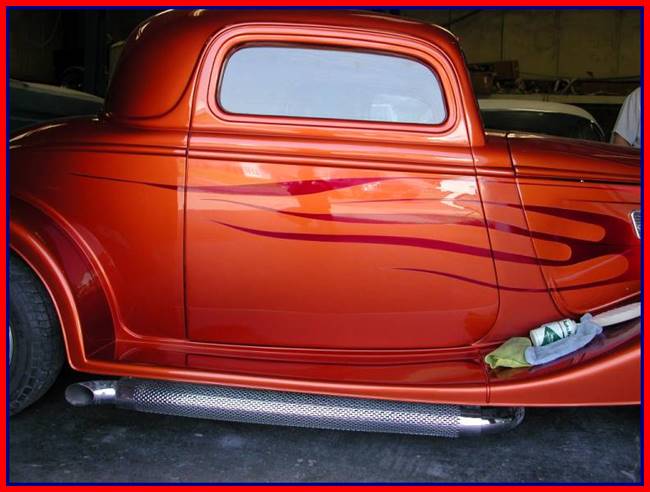 <![endif]> <![if !vml]>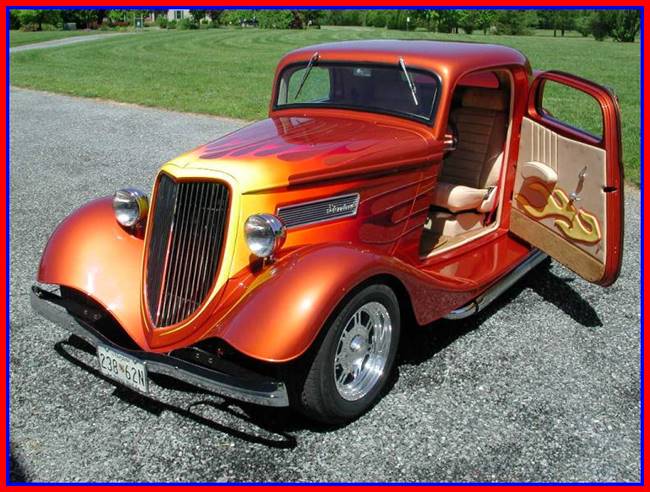 <![endif]>
<![if !vml]>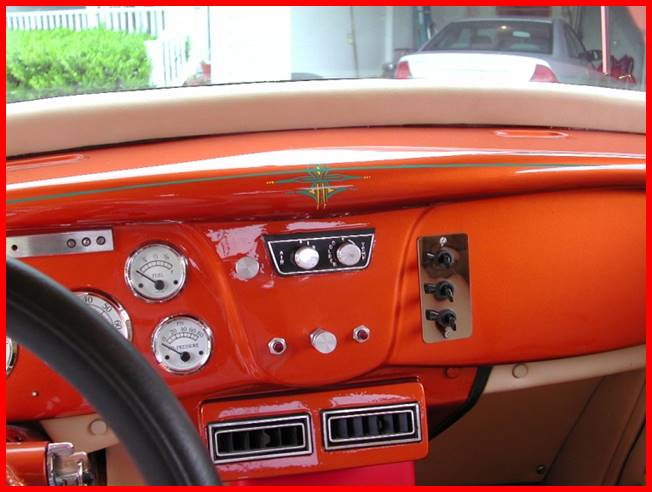 <![endif]> <![if !vml]>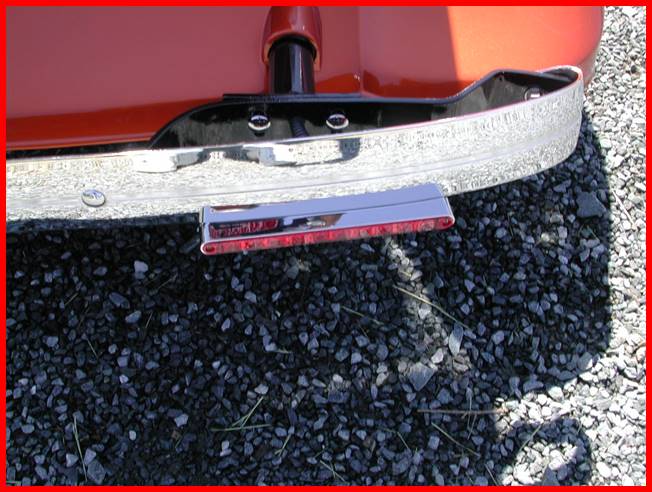 <![endif]>
<![if !vml]>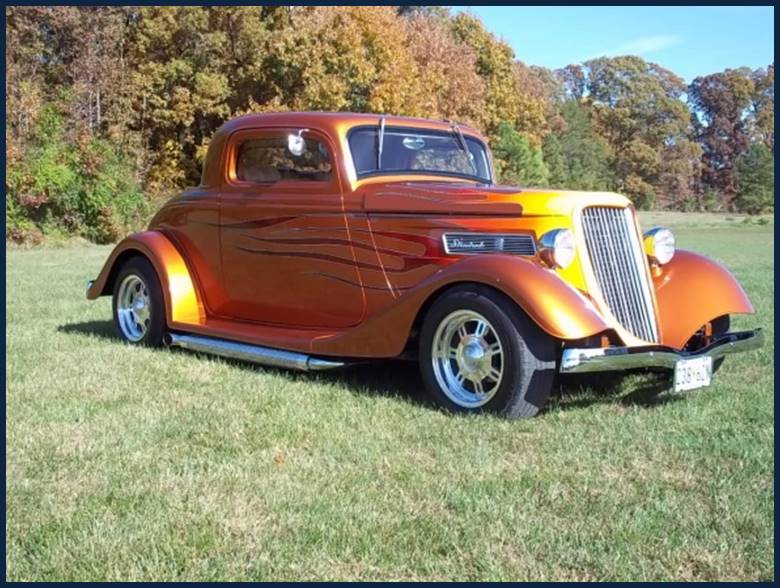 <![endif]>
This work was done by Tommy Blades, owner of Blades Enterprises in winter/spring 2009. New paint, flames, rims, bumpers and lights.
In 2015 came the engine swap, trans rebuild, a 3.45:1 rear with disk brakes and battery move from under the passenger front fender right behind the wheel to the trunk.
2016 saw the cooling system beefed up with an aluminum radiator, high capacity fan and shroud and come other minor tweaks.
The original engine was a 255 CI Ford V8 manufactured between 1980 and 1983....basically a 302 redesigned down to 255 for better gas mileage and such. Why they didn't just do something with the original 260 block escapes me!
The "new" engine was purchased from a kid in Centreville for $300.00 and included a bunch of parts (full size Hedman headers, 302 heads, oversize stock pistons, and a Comp cam) I couldn't use so I sold them and essentially got the engine for free. The headers fit a full sized Mustand not this car, the heads were for a 302 and would have lowered my compression, the pistons had been sitting in some dampness and had water damage on the surfaces and the valve notches were too small for the Edelbrock heads I was using. The Comp cam had some flaking on the surface of the lobes so after talking to their Tech Support that was replaced with a different model and somewhat hotter version.
I had never rebuilt an engine from the ground up. It took about six months to do the engine…making sure I was doing it right. Once dropped in the test stand it fired right up. Other than a leaky water pump it was perfect. The engine now makes around 300+HP.
The car's new color is 2007-2009 Corvette Atomic Orange Metallic Effect and the flame colors are House of Colors Lime Gold, Yellow, Tangerine, Candy Apple Red and Brandywine.
Striping and flame outlining was hand done by Bobby Davis of Easton Signs on Black Dog Alley in Easton, Maryland. Everybody says the paint looks better on this car than on Corvettes.
I agree.